We are currently smack-dab in the middle of summer vacation here in Michigan, and the weather is perfect for traveling and being outdoors.  Many folks have had to cancel vacation plans this year due to COVID-19, either by choice because they don't feel that it is safe to travel right now, or because their destination was/is closed.  Now that places like hotels, camp grounds, restaurants, and airlines have begun to reopen, you may be wondering if you should take a risk and get the family out of the house for a change of scenery and to make some memories, or if you should just postpone and hope that by next year everything will be back to normal.
There is certainly no guarantee that even with precautions you will not be exposed to the virus.  But there are measures you can take if you do decide to travel to keep your risk low.  The following are some suggestions for vacationing in summer of 2020:
If you will be staying in a hotel, call ahead and ask what new cleaning/disinfecting measures they have implemented.  Many are offering grab & go bags in place of the traditional continental breakfast open to the guests.  Some offer virtual check-in and out, digital keys, and scheduling pool time limited to one family at a time.  Perhaps look for a hotel with an outdoor pool or large beachfront, outdoor dining, and large, open common areas.
If you have been curious about checking out the Airbnb trend, this could be a good year to give it a try!  Private vacation homes are likely to be safer than staying in a hotel, because you will come into contact with fewer people.  Airbnb has instituted a new Enhanced Cleaning Initiative, which overhauled host cleaning protocols.  There are 3 different tiers to the Initiative, which the host can choose from.  The first includes wearing PPE and the use of disinfectants that have been approved by regulatory authorities.  The second tier is structured around a longer "buffer" time between guest.  The way this tier works is that 24 hours must pass between the guest checking out and the cleaning crew coming in, then another 48 hours until the next guests may arrive.  The third option is that the host may opt out of the Enhanced Cleaning Initiative, and their listing will reflect this.  So when booking an Airbnb, be sure to note which tier the home is categorized, and be sure it fits with your comfort level.
Another option for vacation is to camp remotely.  Michigan offers seemingly limitless campgrounds across the state, some more remote than others.  Check out michigan.gov under the Department of Natural Resources for a list of campground options.  There are so many beautiful spots to choose from in our great state!  If you have never been really "into" the camping experience but would like to get in touch with nature or feel that it's a safer option this summer, you might consider upgrading to glamping!  Glamping is a fancier version of camping, typically offer accommodations such as beds, sofas, a deck, yurt, sometimes even electricity!  Check out 8 glories sites for glamping in Michigan here: https://www.michigan.org/article/trip-idea/most-glorious-sites-glamping-michigan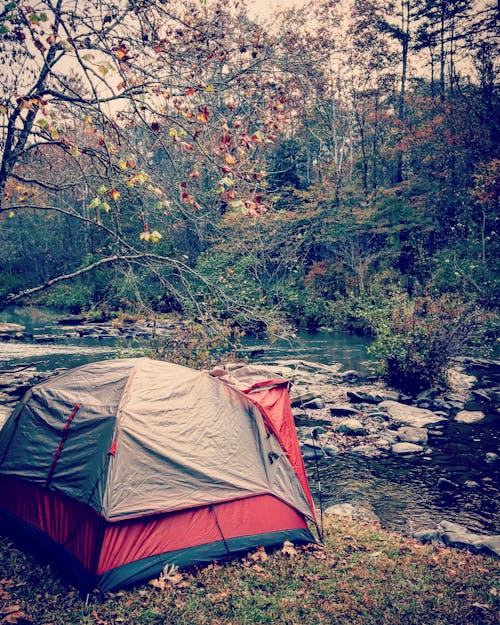 Another bonus to traveling this summer is that there are many great deals out there!  Many businesses are trying to recover after being closed for several weeks, and business is still slower than normal.  You may also want to utilize a travel agent this year.  They may have access to more information regarding precautions, cleaning procedures, and social distancing abilities than a simple google search.