Also known as Dr. Seuss Day, March 2nd (or the school day closest to it) is National Read Across America Day.   Inaugurated by the National Education Association, the first National Read Across America Day was celebrated on March 2, 1998.  The date of March 2nd was chosen in honor of Dr. Seuss's birthday.  Theodor Seuss Geisel was an American artist, publisher, animator, poet, political cartoonist, and author.  He is best known for writing over 60 children's books.
The focus of the holiday is to motivate kids to read, and to love doing it.  On this day, libraries and schools host many fun events, so check out your local library to see what's happening!  Here are some other ways to observe the holiday:
Read a Dr. Seuss book to your child
Have your child read to you
Visit your local library
Bring your kids to Dr. Seuss's Birthday Party at Northfield Township Area Library in Whitmore Lake, MI on Saturday, March 7th at 11 am.  Register for this free event here: http://www.ntal.org/events
Check out Pinterest for fun Dr. Seuss games and activities, such as free coloring pages, snack ideas, and crafts
Make green eggs and ham for lunch or dinner (add broccoli puree to your eggs)
Wear something striped like the Cat in the Hat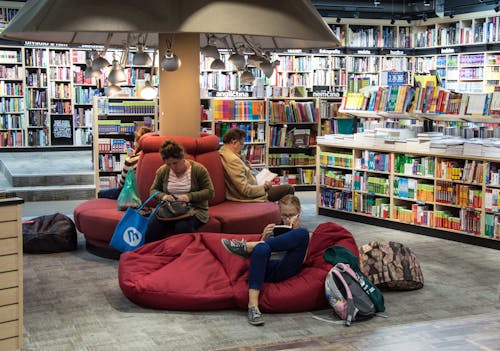 Don't have young kids that need encouragement to read?  Reading has many benefits for adults, as well!
Stress relief.  While reading you are focusing on the characters and plot of the book.  This distraction from the real world allows you to distance yourself from the stresses of everyday life.
More sleep.  Sometimes we all have trouble falling asleep.  Bright lights from electronic devices signal our brains that it is time to wake up, but reading under a dim light can help us relax and unwind.
Education.  Whatever topic you are interested in learning more about, there is a good chance that your local library has books that can help educate you!  And the best part is that this type of education is free!  Reading is one of the best ways to increase your general knowledge as well.
Sharpens memory.  Reading a book requires you to use your memory muscle to keep track of the characters, plot, setting, etc.  Reading and using this memory muscle regularly can help slow the rate of decline in memory that we all experience with age.
Improves focus and concentration.  Reading material on the internet is definitely convenient, but it can also be very distracting.  With various open tabs, Email and Facebook notifications, and ads constantly popping up, it can be difficult to stay focused.  Reading a book can help improve your concentration throughout the day as well!
Free entertainment.  While reading for educational purposes is beneficial, it's also fun to read for entertainment!  Choose a book that you will look forward to reading!
For all of these reasons and more, pick up a good book today!